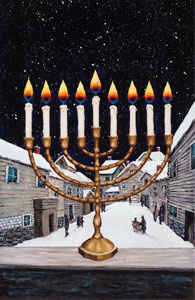 Chanukah Tales from Oykvetchnik
A delightful Chanukah presentation based on Scott Davis's original stories about the tiny shtetl town of Oykvetchnik. Meet the caretaker of the synagogue who can't remember where he placed the big menorah, the rabbi who can't find a husband for his beautiful but vain daughter, and an old pawnshop menorah that teaches a young boy the deepest meanings of Chanukah. Blending the traditional themes of Chanukah with a nostalgic visit to the Jewish old country of 19th century Eastern Europe, these fun, humorous, and soulful stories offer the whole family an uplifting and heartwarming way to celebrate the Festival of Lights.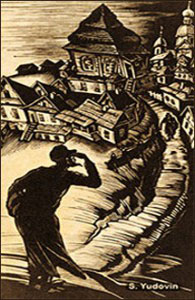 Lost and Found: Jewish Stories from the Old Country
A fun-filled journey back in time to the land of our alte bobehs and zaydehs—our great grandmothers and grandfathers—the tiny towns and villages of Russia and Eastern Europe at the turn of the twentieth century. Meet the old book peddler who must follow his own path; the melamed (the school teacher of young children) who dreams of a better world; and the Litvak (the skeptic from Lithuania) who discovers the heavenly power of a simple good deed. This one-hour solo performance of classic stories by Sholem Abramovitsh, Sholem Aleichem, and I. L. Peretz will make you laugh, maybe bring a tear to your eye, and fill your heart with the joy of yiddishkayt and Jewish culture.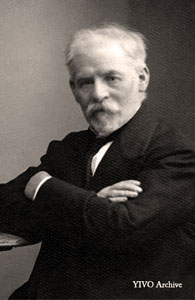 The Forgotten Yiddish Writer Jacob Dinezon
An exciting personal story of how a Jewish storyteller rediscovered the forgotten nineteenth century Yiddish writer, Jacob Dinezon (1851?-1919). Once a successful and much beloved Jewish novelist in Eastern Europe, Dinezon befriended and mentored almost every major Jewish literary figure of his day, including I. L. Peretz, Sholem Aleichem, and Sholem Abramovitsh, the classic writers of modern Yiddish literature. Though Jacob Dinezon's legacy was nearly obliterated by the demise of Yiddish following the Holocaust, his contributions to modern Jewish literature are now being re-evaluated and celebrated almost a century after his death. This chronicle of a Jewish storyteller's exciting search for "Uncle Dinezon" is filled with original research, first-time translations, cultural discoveries, and wonderful stories. (Learn more here.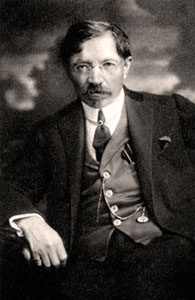 Sholem Aleichem: The Broken-Hearted Humorist
A thoughtful and poignant tribute to the life and work of the Yiddish writer, Solomon Rabinovitz (1859-1916), who wrote under the pen name, Sholem Aleichem. Called the grandson of modern Yiddish literature and the "Jewish Mark Twain," Sholem Aleichem is remembered today for his "Tevye the Dairyman" stories, which have been immortalized in the Broadway musical, Fiddler on the Roof. During his lifetime, Sholem Aleichem was so beloved by Jewish readers that when he died in New York City in 1916, more than 100,000 mourners turned out for his funeral. And yet this Yiddish writer who made the Jewish world laugh, lived a life plagued by lost wealth, ill health, and heartache. This talk includes biographical information and a dramatic reading from a new translation of Sholem Aleichem's first Tevye story, "The Great Windfall."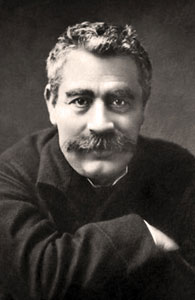 I. L. Peretz Remembered
An entertaining and informative talk about the life and times of the renowned Jewish writer, Isaac Leib Peretz (1851-1915). Called the tate—the father—of modern Yiddish literature by contemporary scholars, Peretz rose to literary prominence in the late 1890s, and produced several volumes of Yiddish poems, plays, essays, and short stories over the next twenty-five years. By the time he died in 1915, I. L Peretz was Eastern Europe's leading Jewish literary figure. This lively presentation weaves together biographical information and dramatic readings from Peretz's best-known works to provide thoughtful insights into the many facets of this brilliant, moody, and powerfully influential Jewish writer.